Ekoen
Our Mission
We want to change transport to become modern and environment friendly.
To make sure that everyone can freely, quickly and conveniently travel using zero-emission vehicles, we are building a network of multi-bay ultra-rapid charging HUBs. We want zero-emission vehicles to be commonly used in the streets and, to make it happen, we want to build a network of HUBs in major cities in Poland.
Our vision of what electric vehicle charging stations should be like is brought to life at our Ekoen HUBs.
Owing to high charging power, you will be ready to continue your trip in just a few minutes. The high number of charging bays makes it possible to charge many vehicles at the same time, so you need not worry about the charger availability. Quick and simple payment with your credit card allows you to use the station anytime without an app, subscription, or special contactless card.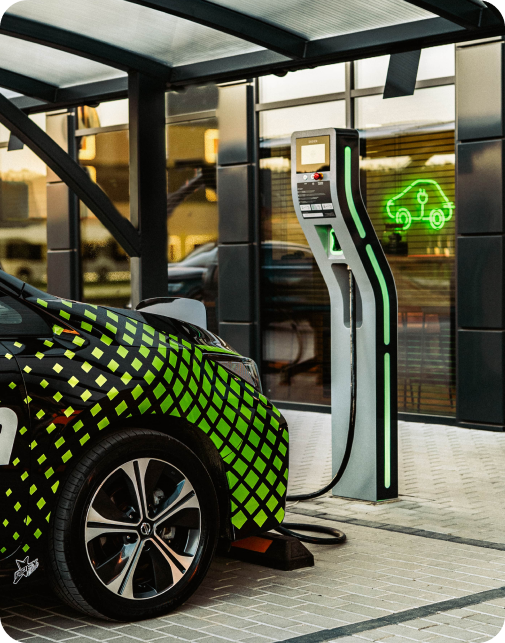 EFFICIENCY AND CONVENIENCE
Charge your batteries in just 3 steps!
Ekoen station is open 24/7. You can charge the batteries
whenever you need
1

Connect!

Connect your vehicle to one of the many charging points available!
2

Charge!

At our station, charging time is counted in minutes! Ekoen means charging with a power up to 350 kW!
3

Pay!

No app, no subscription, no registration! Credit card is enough. It's simple!
EFFICIENCY
100 km range
in just 5 minutes! *
* The actual charging speed depends on the vehicle model.
EKOEN
Partners