EKOEN
Founder
Bartosz Kubik
Co-Founder and CEO of Ekoenergetyka-Polska S.A.,
global manufacturer of the infrastructure for fast charging of electric vehicles with products present in 26 countries, including the majority of European capitals. Expert and true passionate of electromobility, visionary, mentor, and award-winning entrepreneur in the field of new technologies. Creator of future-proof business ideas, products and services. Perfectly prepared for dynamic development of the innovation sector, focuses on developing technologies and products to become the future of our global everyday life.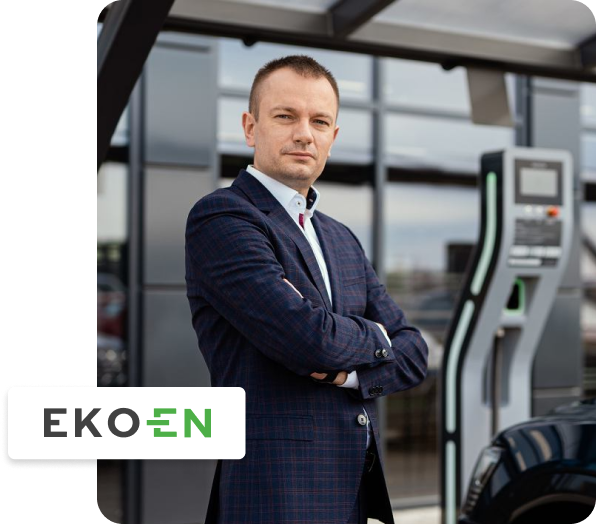 EKOEN
Pioneer HUB in Zielona Góra
Our pioneer Ekoen Zielona Góra HUB means much more than charging points.
It is a place where you will be able to relax while having a cup of aromatic tea or coffee. What about your vehicle? You can monitor the charging status using one of the screens inside the station. Have more time? Check our delicious menu.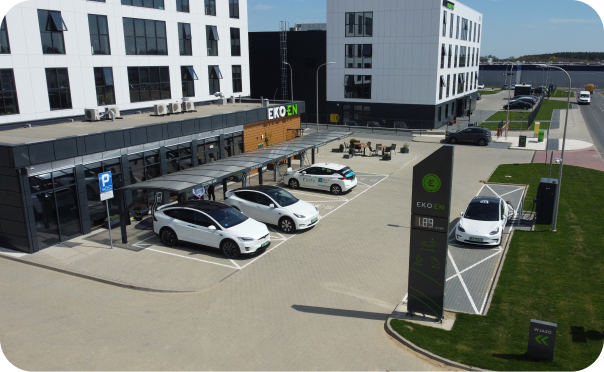 EKOEN
Technological Partnership
Our technology partner: Ekoenergetyka-Polska S.A.
Global technological company specialized in designing and production of the infrastructure for fast charging of electric buses, trucks, and passenger cars.
Present on the market for over 12 years. Provides world class technology for fast